Google Flight Search is Now Smartphone Optimized
---
"All the key flight-finding features of the desktop version are present: search, discover by location, filter by price, airline and calendar view, and have been optimized for the small screen."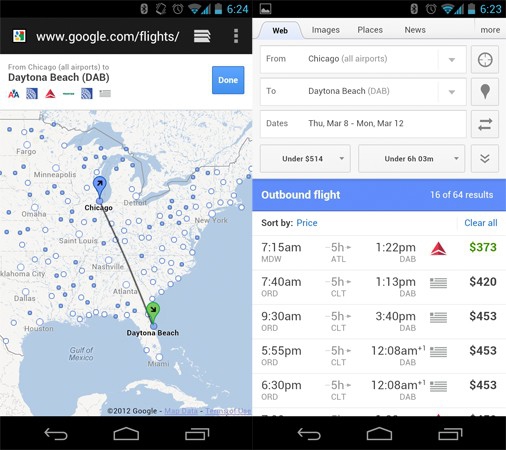 While it isn't a native app it looks like Google did a great job of bringing their web based Flight Search to the smartphone. It's very fast and easy to use, that's for sure. In about four taps I was ready to book a round trip flight. I don't fly often but next time I do I'll definitely give this a try. Just go to www.google.com/flights with your smartphone web browser to try it.
What's your favorite flight planning app? Would you consider using Google Flight Search instead or what features does Flight Search lack?