iMovie and Importing Video Files: Someone Explain This to Me
---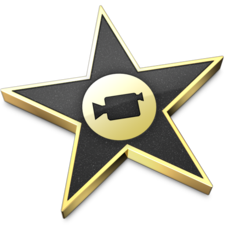 Hi there! Jason Dunn, OS X n00b, here again scratching my head about why I'm having such a hard time doing something that should be pretty simple. I'm hoping there's an iMovie '11 expert reading this site that can give me some insight, because I'm at the end of my wits with this particular program.
Here's the deal: I have a massive 48 GB AVI file that I digitized several years back; it's about five hours of footage captured from a VHS tape. Yes, in hindsight I probably should have captured it in smaller pieces, but when you're talking about real-time capture from a physical medium, it's easiest to just press record and walk away. I'm finally getting around to chopping the file up into a series of smaller clips, and I wanted to use iMovie '11 to do it.
I've grown fairly comfortable using iMovie '11 for editing videos and while it's slower than hell at the video encode (export) step - lacking GPU encode acceleration and only having a meagre 2.4 Ghz Core 2 Duo - the quality of the output is excellent and I find the application stable and fast...though it did crash on me last week (take that fanboys!). The problem I'm having, however, is getting this video file imported into the program.
For the codec-heads among you, here's what gSpot says about the AVI file: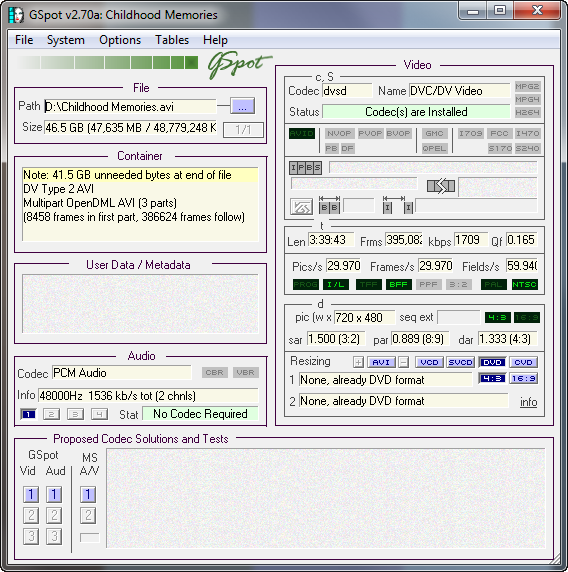 My Mac Mini won't play the file back, so of course iMovie won't import it either. And, yes, I tried Perian - it didn't help. Because of quality loss I'm generally loathe to transcode one format to another just to be able to edit it, but in this case it seemed like my only option. And, hey, this is a VHS tape capture, so there's not a lot of quality to begin with. I did a short 60 second test transcode using a generic h.264 template found in TMPGEnc Video Mastering Works 5 and iMovie '11 wouldn't import it. With some grumbles, I tried again using the Quicktime MOV output template using the h.264 codec, tried importing that, and it worked. Victory!
I set my computer to transcode the massive 48 GB file, and seven hours later it was finished. For some odd reason, the transcode process only used one core and one thread; it seems the Quicktime encoder they use isn't multi-threaded. The resulting MOV file looks like this: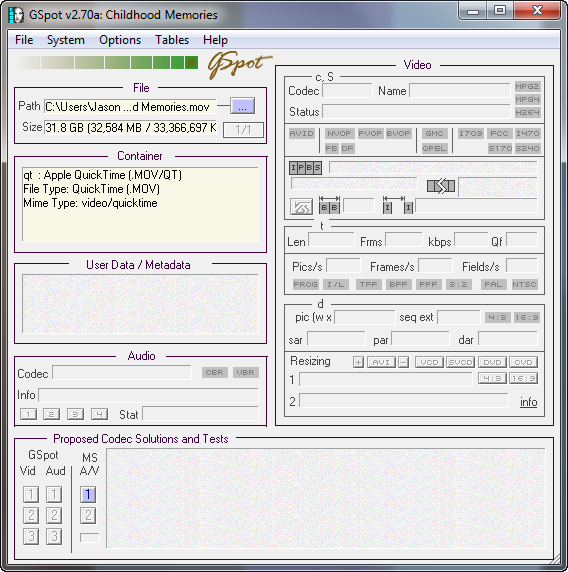 I tried importing it into iMovie '11, expecting success since the file format was the same, and guess what? It didn't work. iMovie unhelpfully showed me the file in the import window as greyed out. No error, no information, no explanation - it simply won't import the file. This is one of the things I haven't enjoyed about my Mac experience so far - the way, when something doesn't work, as I user I'm not told why.
So Apple Thoughts readers, any ideas? Is it the 32 GB file size that causing iMovie to not import it? Or something else? Every Web search I've tried has resulted in Apple support threads from 2007 without an answer...