Verizon Preparing for Windows Phone 7
---
"Verizon may finally be preparing to start offering a Windows Phone 7 smartphone, following months of rumors about the launch date."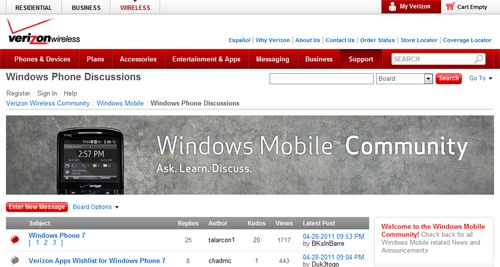 Is it finally happening? It appears so. Verizon has launched a discussion forum specifically for Windows Phone. Unfortunately, the exact date that Verizon will be launching their first Windows Phone device still remains up in the air.
So, other than Verizon customers now having a new venue where they could speak to each other about how long Verizon is taking, there isn't anything definitive.