LG Representative Thinks Windows Phone 7 Could Have Had a Bigger Splash
---
"LG has gone on record saying that Windows Phone 7 hasn't performed as well as it thought it would, following the launch of the mobile OS in October. "From an industry perspective we had a high expectation, but from a consumer point of view the visibility is less than we expected", James Choi, marketing strategy and planning team director of LG Electronics global told Pocket-lint in a one-to-one interview."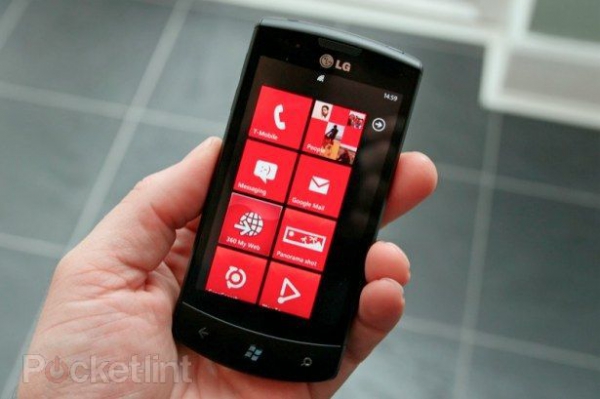 Much has been made about this in the blogosphere, but I think if you cut through the fluff you get to a couple of key points: one, that LG was hoping for more "visibility". I think that means advertising and promotions - a bigger bang in the market. I can't speak for other places in the world, but in Canada I don't think I've seen a single TV ad for Windows Phone 7 on a Canadian wireless network. What I've seen instead is a steady stream of promotions on US TV networks - so some promotion is clearly being done. The other comment from the LG representative is related to the minimum hardware spec for the phone; he feels that a lowered hardware spec would result in more sales. I'm not sure that's the case - although there's supposed to be an HVGA (480 x 320) option in the pipeline, will lower-resolution phones really be what drives sales? I tend to think better-designed phones will do that - and that's in LG's court.
One of the comments on the PocketLint article also made a lot of sense: none of LG's Windows Phone 7 devices are available on his carrier, and he's not going to switch carriers just to get an LG phone. What about you? Do you have easy access to an LG Windows Phone 7 device, or would you have to switch carriers to get one?