Win an HTC Imagio, Courtesy of HTC USA
---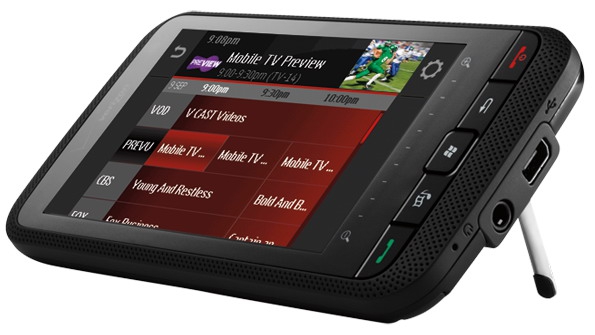 In a continuation of our re-launch contest, up for grabs is an HTC Imagio, a Verizon network phone, donated courtesy of the generous people at HTC. This is a really nice phone, featuring a 5 megapixel camera, a 3.6 inch 480 x 800 (WVGA) touch screen, a 3.5mm headphone jack, a 1500 mAh battery, a Qualcomm 528mhz CPU, 288 MB of RAM, 512 MB of on-board storage, a microSD card slot, and GPS. Oh, and that cool little kick-stand! I wish every device had a little kick-stand like that, it's great for watching videos while on a plane, etc.
Because this is a Verizon device, this contest is only open to people from the USA - sorry rest of the world! To enter to win, all you have to do is post a message telling me what phone you're using now, and in what way the HTC Imagio would be superior to your - how would it give you a better Windows Phone experience?
The contest will run until Friday, July the 2nd, at 3pm GMT -7. One entry per person, and a random drawing will determine the winner. The will will be notified via email and forum private message, and will have 72 hours to claim their prize.
UPDATE: The contest is now over, and the winner is looneytoone! I had asked how the HTC Imagio would provide a better experience than the phone you currently had, and here was looneytoone's answer:
"I am currently using a Droid. After working with Windows CE and Windows Phone, etc, I thought it was time to check out something with a "buzz" behind it and went to Android. Yet still, for some reason, I continue to follow and keep up with Windows. Has my Droid experience been good, yep! But I miss the connectibility with Exchange and other apps that I've gotten use to. Plus the camera rocks on the Imagio. I think I'd come back home if I won this great phone."
Welcome back looneytoone!