Kicker's Two New Speaker Docks
---
"While browsing Amazon I noticed a new Kicker Dock I had not seen before. I jumped over to Kicker's website to get the full details. It looks like Kicker has two new speaker systems designed to be compatible with the Zune HD. Depending on what you are looking for, both look like great alternatives to the ZK500; which is also compatible with the Zune HD."
Wow, these looks pretty amazing! Neville at Inside the Circle spotted a couple new Zune speaker docks coming from Kicker. You have two options. There's the ZK350 which is basically a portable boom box and the ZK150 which is a radio alarm clock. The ZK150 is especially intriguing because there is a dearth of good radio alarm docks for the Zune. Both of these docks are compatible with all Zune models which is a smart move Kicker's part!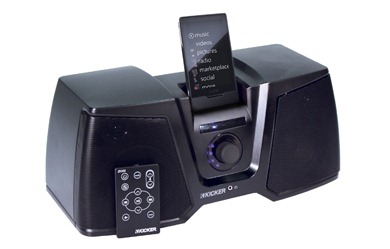 They're a bit pricey as the ZK350 will be retailing at $199.95 and the ZK150 will be $179.95. The alarm dock is especially expensive for an alarm clock. But then again a good alarm clock could be pretty important to people (I know it is for me!). Style-wise I think these are also much nicer looking than the ZK500 that's been out for a while.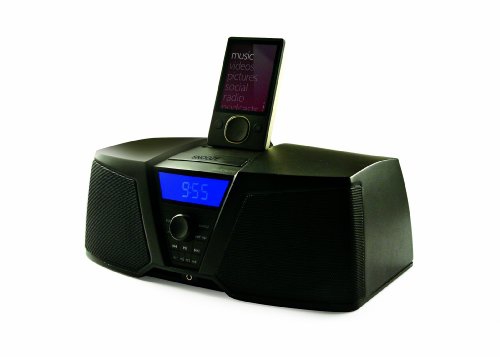 Jason already reviewed the ZK500 a couple months back and while these are obviously different you can at least get a feel for what Kicker makes. The ZK350 isn't available in Amazon yet but the ZK150 can be pre-ordered here.