Speech is Going To Change Everything?
---
"Microsoft is raising the bar for mobile device interactions with the development of Windows Phone 7. Speech has been seamlessly integrated into the phone experience, for functions such as search, navigation and dialing."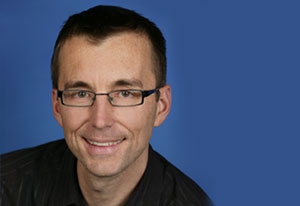 I hate talking to people on the phone when strangers are near by. I don't even like doing it when friends are near by. And despite what Zig Serafin says at SpeechTEK this week, I doubt I'll want to start talking to my phone. In fact, the only time I ever talked to my phone was when I drove quite a bit and used a VERY finger unfriendly mobile OS (e.g., Pocket PC Phone Edition, circa 2003). Now a days it's much easier to peck out a few things here and there, rather than speak to the phone. While I've used Google speech-to-text on my Nexus One a handful of times (and always with good results) I just can't get into it. Are you excited about a WP7 phone you can talk to? Or will it be a waste as I suspect it will be for me?
__________________
Dr. Jon Westfall
, MCSE, MS-MVP
Executive Editor - Android Thoughts
News Editor - Windows Phone Thoughts