Mobile Devices on a Plane Revisited: Yea or Nay?
---
"Will the familiar warning for airline passengers to "discontinue the use of all portable electronic devices" become a relic of the past?
Perhaps."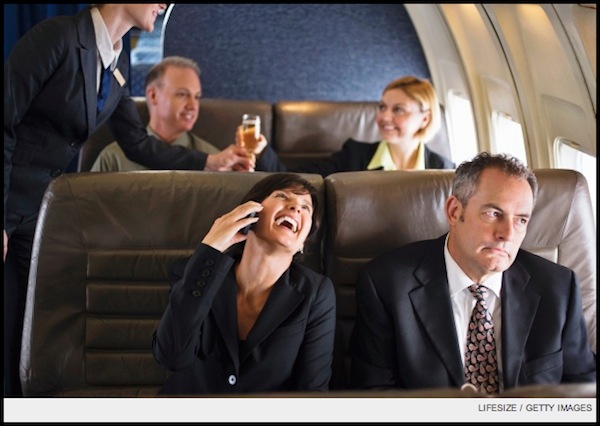 Every so often the FAA reviews its policies limiting mobile device usage on airplanes. They're at it again, but it must be mentioned that this particular study does not include the use of mobile phones while in flight - that's the FCC's domain. The FAA claims (in a study performed "last year") that they have 75 documented cases of consumer (passenger) electronic devices interfering with on-board systems, and the new study group aims to either confirm or debunk the current conventional wisdom that mobile devices can interfere with instruments, specifically during takeoff and landing. Skeptics point to the fact that tablets and laptops may be used by the crew, during these critical times, but not used by passengers. The study goal is to determine the what, where, when and why for the existing rules and regulations. While I do think that the rules are a bit one-sided in favor of the airlines, I'm not really that inconvenienced by having to turn off my laptop/phone/tablet during takeoff and landing. Safety trumps convenience in my opinion. How about you?
__________________
"Not everything that can be counted counts, and not everything that counts can be counted." Albert Einstein