WriteRoom Sale, $1.99 Today Only in Mac App Store
---
"WriteRoom, arguably one of the best distraction-free text editors for Mac and iOS, is on sale today for just $1.99 as part of TwoDollarTuesday. That's 80% off its regular $9.99 price tag, but the offer is valid for today only, so you'll need to grab it quick."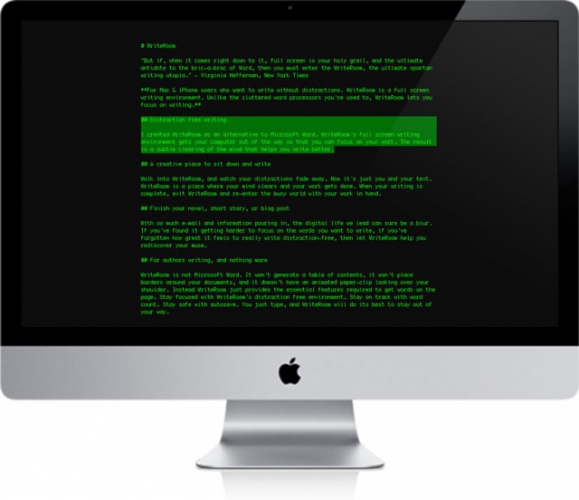 Great deal if you need a text editor, at only $1.99 USD today only, which is a great deal and quite a discount from the normal $9.99 USD price.
__________________
iPhone 4, 1.6 GHz Core 2 Duo MacBook Air, Apple TV, 2.66GHz Intel C2D Mac Mini, 1TB TC, Airport Extreme,several iPods and an iPad, 32GB Wi-Fi version.
Follow me
on Twitter.