$99 Logitech Harmony Link Turns Your Device Into The Ultimate Remote
---
"Logitech's latest tidbit of technology may soon have us recycling our remote controls. In a somewhat ironic twist, the company responsible for some of the best-selling universal remote controls has created a device that lets you trash them and pick up your iPad, iPhone or Android device instead."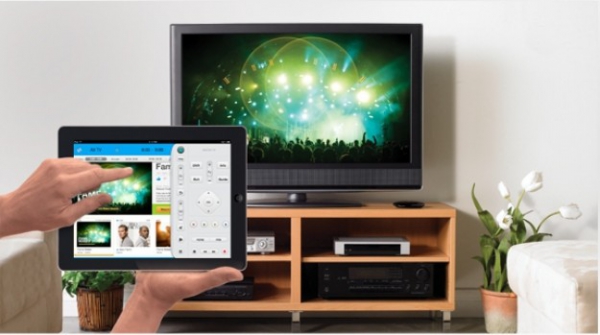 Fans of Logitech all in one remotes will soon be able to ditch yet another remote. This time, its the Logitech remote itself. With the Logitech Harmony Link, you'll be able to control your system via an app on your iPad, iPhone, iPod Touch or Android device. According to Logitech, the app that controls the Harmony Link provides a comprehensive entertainment management system in an attractive and intuitive user interface rather than simply emulating the controls. Allowing for one click selection of shows.
The Harmony Link will be available in about a month for $99.