AT&T Announces June 5th Release Date For The HD7S
---
"With the recent news that Windows Phone sold 1.6 million in the first quarter of 2011, I wonder how many more they are going to sell in the third quarter after announcing that they will officially start selling the HTC HD7s at AT&T on June 5th for $199.99!"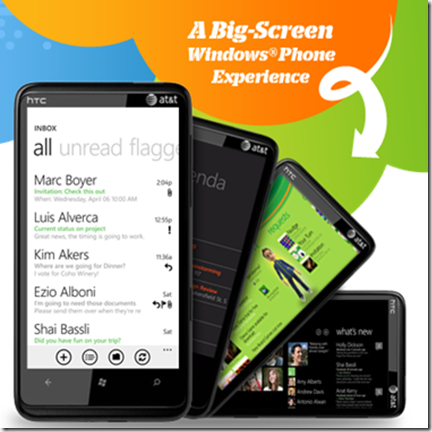 Not to be outdone by Verizon Wireless, AT&T has announced the release date for the HTC HD7S. The HD7S will be available to AT&T customers on June 5th for $199.99. No word though if AT&T will be running any promotions similar to one being offered to Verizon Trophy buyers.
Thanks MadSci for the tip.