Will The Rumored Amazon Tablet Be DOA?
---
"Last week, TechCrunch reported that Amazon's 7" Kindle tablet was "very real" and would ship for the 2011 holidays. Almost a year before that, the WSJ reported that "Steve Jobs declared the seven-inch tablet 'dead on arrival.'" So the stage is set for an interesting war of beliefs and concepts this holiday shopping season. In one corner, the world's most trafficked internet retail stores and Kindle inventor, Amazon, and in the other, Apple, the most valuable company on the planet and inventor of the iPad."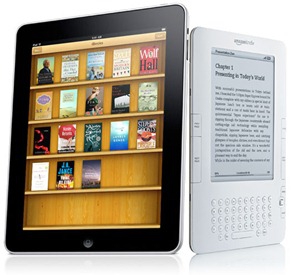 Another debate on the merits of the 7-inch vs. the 10-inch tablet. We get a value proposition discussion, as well as a perceived value discussion. Amazon vs. Apple. Should be interesting! I think that pronouncing a competitor's product (or an entire genre) as "DOA" is not really a wise move, but Mr Jobs has been known to make statements that backfire. So what are your thoughts, is there room for an Amazon tablet, or is it destined to really be DOA?
__________________
"Not everything that can be counted counts, and not everything that counts can be counted." Albert Einstein